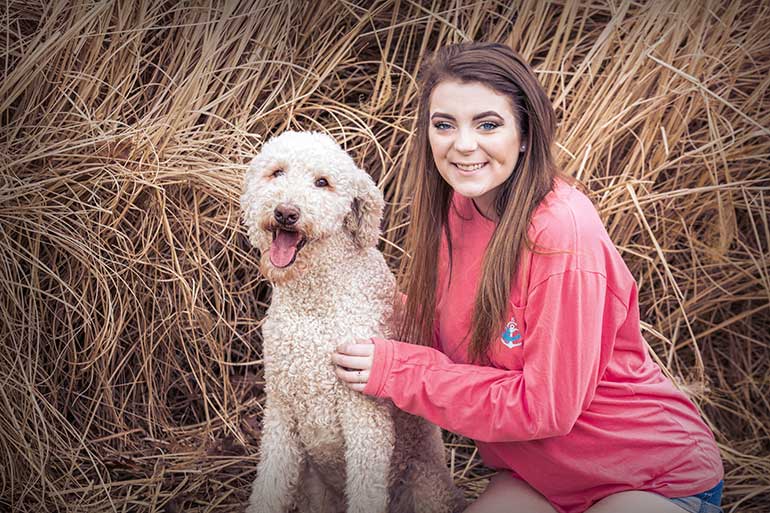 Please help in our efforts to help the Lupus Society…An organization dedicated to helping families like ours, and determined to help find a cure for Lupus. Please visit the Lupus Society of Illinois to learn more.
A portion of all proceeds from Fetching Foto Photography will benefit the Lupus Society of Illinois.
Lupus is a mysterious disease. There is currently no cure for Lupus. Those that suffer from Lupus live with the unpredictable nature of a disease, in which any organ system can be the target of misdirected immune cells.
The following letter from a loved one is an amazing story of courage and insight into how lupus can impact a life at any age.
Through the Eyes of a Child
Dear Lupus,  
I first met you, the overlooked sibling of MS, the downplayed killer, when my wrists started to ache at age eight. The diagnosis of tendonitis brought you more time to sink your teeth into my immune system. We danced again when I was twelve, and your cowardly nature hid behind your dear friends, anxiety and depression. You made brief appearances in blood work but always seemed to dance out of reach, until a long needle in my spine caught you dead in your silent tracks. 
I learned that my body now belonged to this incurable disease and the plethora of chemotherapy, pills, and steroids, to keep company. You disappeared for a while, planning and plotting until my sophomore year when your malice forced me to leave school. Lupus, you told me I was unlovable. I was an outcast. I could no longer be an athlete, be happy. The only thing left of me was smiling pictures. I don't look like the sick kid, do I? I stand behind photos of "you're gorgeous" or "you don't look sick." You smirked as the doctors shook their heads and I shake mine to this day.
You laid your head on my shoulder and whispered in my ear that you win, when I tell my Mom I'm scared to go to the hospital because they have run out of answers. You conduct a silent orchestra, pacing on the catwalk as you point at my kidneys to form painful stones, my heart to skip extra beats, my brain to cause never ending fatigue, memory loss, even fainting. You pointed your finger at my abdomen to cause crippling pain from endometriosis. My skull throbs as you belt out a duet with your cousin migraine. Most of all, you set your sights on my dreams; college, nursing, being loved, and helping others, while casting them out of reach in a blink and a smile. I try and fight to say this body is mine. We must be friends somehow! Truce, please!  But you throw your jack-of-all-trades, stack of unlucky cards in my face as you point me to the fact that I am forced to share my body with the monster that is you.
I am way too young to be your home, yet here you stay.
The beautiful thing about life is that, when you hit rock bottom, you transform and grow. The gift of my struggles has been that I will have extra compassion and empathy for others. Life can be very bad, but only to reveal how good it can get, and I am grateful for the hard times that lead me to where I am today.